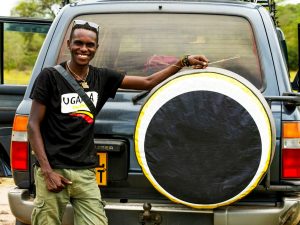 Discover Uganda with Ease with our Car Rental with a Driver service. Explore Uganda's Wonders Safely and Comfortably. Uganda, often referred to as the "Pearl of Africa," is a country known for its stunning natural beauty, diverse wildlife, and vibrant culture. Whether you're a tourist exploring its national parks, a business traveler attending meetings in the bustling capital city of Kampala, or an adventurer seeking off-the-beaten-path experiences, getting around Uganda efficiently and safely is essential. This is where car rental services with a driver come into play, offering you a hassle-free and enriching way to explore this captivating nation.
Why Choose Car Rental with a Driver Service in Uganda?
Local Expertise: When you hire a car with a driver in Uganda, you're essentially getting a local expert who knows the roads, routes, and destinations like the back of their hand. This can be invaluable, especially if you're navigating through less touristy areas or challenging terrains.
Safety and Comfort: Uganda's road conditions can vary from well-maintained highways to rough and unpaved roads in rural areas. With a knowledgeable driver at the helm, you can sit back and relax, knowing you're in safe hands. They are experienced in handling all kinds of road conditions, making your journey comfortable and secure.
Cultural Insights: One of the major advantages of having a local driver is the opportunity to gain cultural insights. They can introduce you to the local customs, traditions, and even recommend the best places to eat, shop, and explore. This enriching experience adds depth to your journey, allowing you to immerse yourself in Uganda's vibrant culture.
Language Barrier: English is widely spoken in Uganda, but you may encounter situations where local dialects are more prevalent, especially in remote areas. A driver who is fluent in both English and local languages can bridge the language gap, ensuring smooth communication during your travels.
Time Efficiency: Navigating through unfamiliar terrain can be time-consuming and frustrating. A local driver knows the shortcuts, the best times to avoid traffic, and can optimize your itinerary to make the most of your time in Uganda. This can be crucial if you have a tight schedule.
Flexibility: Renting a car with a driver gives you the flexibility to tailor your itinerary according to your preferences. You can make spontaneous stops, detours, or change your plans on the go, all while having the convenience of a reliable driver.
Cost-Effective: Surprisingly, hiring a car with a driver in Uganda can be quite cost-effective, especially when you factor in the time and effort saved. You won't have to worry about renting a vehicle, understanding local traffic rules, or dealing with unexpected expenses.
Reliability: Uganda's public transportation system may not always adhere to strict schedules, and remote areas can be hard to reach by public transport. With a driver, you have the assurance of reliable transportation, ensuring you won't miss out on any experiences or appointments.
In conclusion, choosing a car rental service in Uganda with a driver is a wise decision for travelers seeking a seamless and enriching experience. It combines convenience, safety, local expertise, and the chance to immerse yourself in the culture, all while exploring the incredible landscapes and attractions that Uganda has to offer. Whether you're on a leisurely vacation or a business trip, having a knowledgeable driver by your side enhances your journey and makes it truly memorable.