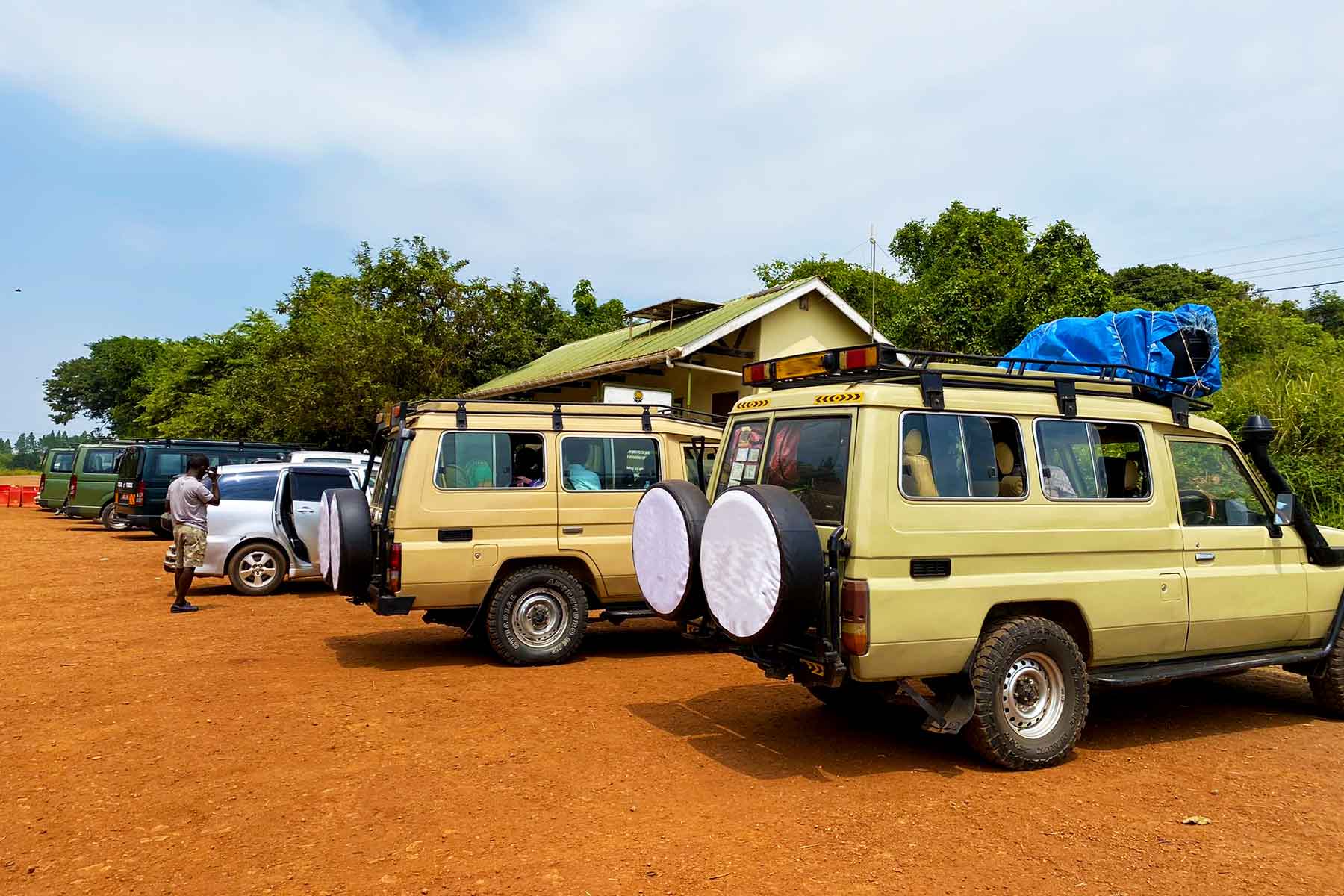 Cheap Car Rental Uganda offers reliable and cheap car rental services in Uganda to travellers that are solo travellers, couples, families and small groups. We have a variety of 4X4 rental cars available for hire all year round. Whether you want a saloon car, 4×4 station wagons, or, many large vehicles like a Mini-van or Coaster bus, we got you covered with cheap prices and superb customer care service.
Our wide array of affordable car hire services includes organizing self-drive trips, chauffeur-guided tours, driver guides hiring, and airport transfers to and from any destination within Uganda. Planning to visit any national park, remote village, island, or around Kampala city, you are at the right place.
All our cars are in good condition and always serviced after every road trip plus our drivers are well trained and licensed with good knowledge about each route and destination around Uganda.
When you rent a car in Uganda with us, rest assured you will get the best services worth every dollar you pay.
Listed below are some of our top car rental services in Uganda that can be an ideal option for your travel demands;
Self-drive
Get around Uganda's fascinating beauty at your flexibility with a self-drive car rental at your ease. It's extremely interesting to drive yourself to any of your favourite national parks or any travel destination in Uganda. Due to the control and freedom from self-drive rentals, attend a conference meeting, and delight in an exceptional itinerary giving you that personalized dreamlife road trip experience that brings you long-lasting memories. Expect to take up that driving seat and that's what makes the self-drive option more exciting and unique from any other Uganda car rental service.
Airport Transfers
Airport Transfers is one of our car rental services in Uganda. This allows you to enjoy private transportation from Entebbe international airport to your booked hotel in Entebbe, Kampala city, or your preferred drop-off point. This saves you from the stress of searching for a rental car & a driver after that long flight. We thus advise you to consider booking your airport transfer before your arrival and this can be done. Whether you are a family or solo or group traveller, we provide a wide fleet of well-serviced saloon cars, Safari minivans and coaster buses as well as a team of professional driver guides ready to give you a safe and comfortable road trip to and from the Entebbe international airport.
Car hire in Uganda
We hire a variety of top rental cars including saloon cars, 4×4 station wagons, safari land cruisers (pop-up roof), Land cruiser models, Tourist vans (pop-up roof), Camper cruisers, Jeeps, Minivans, and coaster buses among others. Looking for a perfect vehicle for your trip, we recommend the perfect rental cars for park safaris, camping adventures, business road trips, and weekend getaways.
Driver/Guide Hire
In case you are searching for a rental car as well as a professional driver to get you around the intriguing attractions in the Pearl of Africa? Worry no more, we are at your service regardless of whether you plan to visit a national park, remote areas or project rental attraction, or hotel or prefer a short excursion. We pride ourselves in offering well-trained and experienced driver guides for all road trips.
Enjoy our affordable, exceptional and reliable driver-hire services here in Uganda. It could be an airport transfer to a hotel or a guided tour but whatever your choice is, you can be assured of first-class unique services. We argue travellers to look through Hire driver services, especially for first-time visitors who have little or even no knowledge about the route to different safari destinations plus Ugandan terrain. This saves you from all sorts of inconveniences on your road trips.
Camping gear Rental
Many travellers who are adventure seekers are also nature lovers and many of them would love to delight in a camping accommodation that allows them to enjoy more of the misty jungles of Uganda. It is very possible to now rent a car together the camping gear and this gives you chance to go and have an adventurous lifetime safari. The national parks offer the best camping spots in Uganda although there are other secure sights in the botanical gardens of the safari lodges. We provide a full package of camping gear. Namely; kitchen utensils, camper tents, blankets, mattresses, cooking gas, seats, lantern lamp, navigation map, and many others at pocket-friendly rates that fit your travel budget and demands.
Recreation / Tours
The Uganda safari service allows you to get around the stunning national parks plus many other famous breathtaking tourist attractions. It is paramount to note that Uganda is graced with 10 national parks each of these offers a unique wildlife encounter and a diversity of amazing attractions, which makes it one of the top most visited safari destinations in Africa.
Whether you are interested in tracking mountain gorillas, and chimpanzees or seeking adventure water sports activities, game viewing, boat cruise trips, cultural encounter, bird watching, mountaineering safaris or prefer just a short excursion tour around Kampala city. Simply browse more of our website for the various Uganda safari packages featuring different activities you can delight in when you rent a car including a gorilla trekking experience in Bwindi Impenetrable Forest National Park.
For our guided Uganda safaris and excursion tours, we assign you a 4×4 safari car along with a professional driver guide and if you would love to drive your adventure, a self-drive Uganda safari can also be arranged for you at affordable prices.