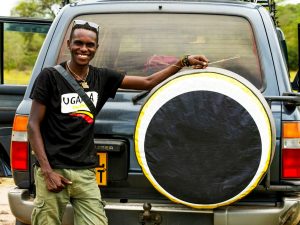 We are the number one car rental company in Uganda offering driver hire as one of our services. We have a team of professional drivers who are experienced and knowledgeable about the country's road network and so you can be assured you will get the top-quality service you deserve.
In case you are searching for a rental car as well as a professional driver to get you around the intriguing attractions in the Pearl of Africa? Worry no more, we are at your service regardless of whether you plan to visit a national park, remote areas or project rental attraction, or hotel or prefer a short excursion. We pride ourselves in offering well-trained and experienced driver guides for all road trips.
When hiring a driver in Uganda, it's important to make sure that they have a valid driver's license and are familiar with the roads and traffic laws in the area. You should also make sure that they have experience driving in the type of vehicle you need.
Enjoy our affordable, exceptional and reliable driver hire services here in Uganda. It could be an airport transfer to a hotel or a guided tour but whatever your choice is, you can be assured of first-class unique services. We argue travellers to look through Hire driver services, especially for first-time visitors who have little or even no knowledge about the route to different safari destinations plus Ugandan terrain. This saves you from all sorts of inconveniences on your road trips.
Possibility of renting a car and a driver.
Renting a car and a driver in Uganda is a convenient and a cost-effective option for travelers who want to explore the country at their own pace. With us at your disposal, decide what type of vehicle you need, such as a saloon cars, 4×4 station wagons, land cruiser with a rooftop tent, popup safari land cruisers, Mini vans, coaster buses, or an SUV, depending on your travel needs. And we simply reserve it for you with a driver guide.